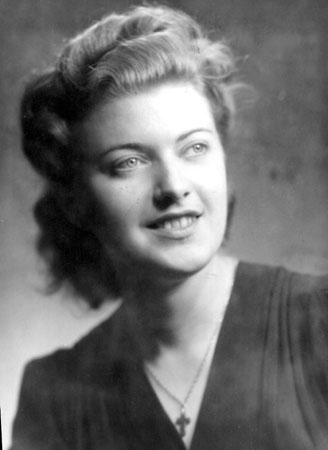 Freda at the time of the Berlin airlift (1948) when she was with the Allied Control Commission (? - CCC was the badge), and sang for the troops on local radio there.
Daughter of David Samuel and Jessie Emily Jones. She died in 1972.
More pictures are here and here and here.
Click here for a full-sized image, or here for the unretouched original scan.