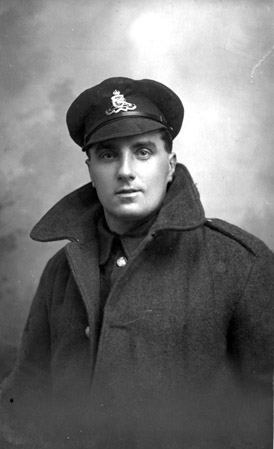 George Morris
Son of Moses and Margaret Morris
Emigrated 1906, with twin brother James Jarrett, who disappeared.
He came back through 14-18 war, went back to America, and came back to England with money. Married Auntie Annie, a widow with two children who wouldn't help in his newsagent shop, and, when his money was used up, left him. In his later years he stayed with his sister Auntie Jinny, after her husband (Uncle Joe) died.
Photograph has a stamp on the back: La Photographie Belge, 15, Place de Brouckère, Bruxelles.
Click here for a full-sized image, or here for the unretouched original scan.
Click here for a later photograph.