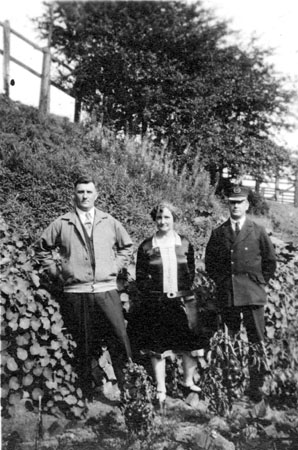 L to R: Uncle George, Auntie Annie, Uncle Joe. Taken when they visited Auntie Jinny and Uncle Joe at Somerton where he was stationmaster. On the back "Joe: J husband - station master at Somerton"
Uncle George and Auntie Jinny were both children of Moses and Margaret Morris.
Click here for a full-sized image, or here for the unretouched original scan.